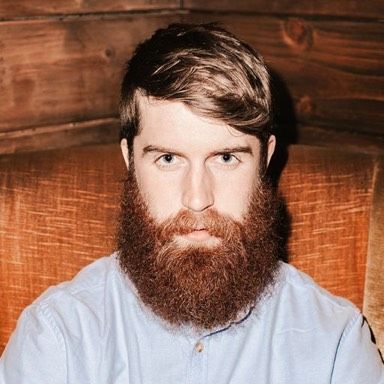 Adam Barnes
Singer Songwriter, Folk, Alternative
Artist info
Born
October 4th, 1991 (age 31)
Oxford, UK
Founded
December 31st, 2010
Oxford, UK
Website
Socials
Music
Contact
General
Adam Barnes
Biography
Hailing from the countryside of Oxford, England, but now living in Berlin. Adam Barnes is a songwriter known for his melancholic indie/folk songs that speak of lost love, wistful thinking and the occasional adventure too. thriving in the quietest moments as well as raw emotional outbursts, created throughout his songs having that show musical upbringing of listening to the songwriters such as ​Damien Rice​, ​Ray Lamontagne​ & ​Elliott Smith.​
Adam released his second full length album 'Vacancy at NASA' on the 7th of February, 2018; a musical folk drama derived from the experiences and struggles that seven years of songwriting has provided entailing both astronomy and heartbreak. ​Adam Barnes is yet to have a Wikipedia page written about him; it's his biggest failure to date.
Copy text
There has always been a sense of patience needed. A way to clarify the difference between expectations and reality and where is the progression in between. There's always this question that spirals round when it's darkest and it's asking why are you doing this? Why aren't you able to placate the doubts around you and continue on this journey of supreme highs and juxtaposing lows. This in itselfs is it's own answer, there's nothing quite like the struggle of creation.
'Vacancy at Nasa' is Adam Barnes' second record, nearly 4 years have past since his debut album 'The Land, The Sea & Everything Lost Beneath'. Although you can find his release 'One Day We'll Be Fine' found wedged in between and arguably this can be contributed to the turning point and inspiration of this new record. A musical folk drama documenting the struggles of 7 years of creating a fledgling career as a young songwriter in the current era. There's an aspect of blunt realisation and openness that you can't find in earlier songs. 'Reykjavik' and 'Bad Luck' were the first songs written for the album. 'I suddenly realised that I was turning 25, although I think it isn't crazy to be living at home at this age anymore, I had lived with my mum and her partner for 5 years. I have been in a long term relationship for 6 years and whom I'm unable to see most the year because I live too far away or I'm on the road struggling to reach a wider audience. I had issues that I needed to vent about.' You can find it at it's most obvious form with a lyric in Reykjavik 'We never talk in the evening / I'm always playing a show / playing sad songs to strangers that I hardly know.' There's also a sense of awareness that Adam isn't the only person struggling through challenges in front of him, there's always a sense of change and trends to keep up with, other minds fighting the fight alongside.
These adversaries are among his closest friends. There are aspects of hope and moments of defiance riddled throughout the record, It's never been the aim to completely devastate people but connect through honest experience. 'Everything' was written to document the kind of stability of companionship and love that's needed to make a record like this. It's not a record about defining a genre, breaking boundaries or challenging minds. It's an attempt to honestly connect through compassion and moments of mundane beauty that everyone can relate too. 'A lot of the record is a fight between being away from loved ones doing something that I love, and circling the same questions of self doubt when i'm living in a place I struggle to call home, the metaphor that appealed to me and kind of stuck was an astronaut wanting to do whatever it takes to make it to space, and slowly missing those at home the further and further they got into space. It's a constant battle between enjoying things you've worked so hard for and remembering what you've had to go through to get there. It's a beautiful heartbreaking adventure. I began recording around the time that they found a new solar system called Trappist-1, I had a holiday poster as the background to my phone, I liked the sense of wonder a whole new world could offer and how you'd have to leave everything knew behind to reach a place like that. Obviously I was probably born 1000 years too early.'
Heavily inspired by the likes of Damien Rice, Noah Gundersen and even Father John Misty. Listening to the orchestration of his debut record and there's a raw texture to accompany these open folk songs. 'It's great to hear albums like I Love You Honeybear (Father John Misty) or Dark Bird Is Home (Tallest Man On Earth) garnering such critical success. The string and horn sections are defining aspects to a record that is both musically and lyrically challenging, it's inspiring to hear, I wanted to utilise it in my first record and it's a theme that I felt deserved to be continued into this release'. So along with his companions from the last record Joseph Hicks on guitar and James Walker on piano, Adam drafted in Barney Morse Brown who has contributed as live cello for Birdy, and Sam Winfield (Amber Run, Bring Me The Horizon, Fickle Friends) on horns who also co-produced and engineered the record at his studio, Studio 91 in the countryside of Berkshire. This won't be the defining moment of Barnes' career, it's just another step, after the last step and the step before that. It would be nice though if this step is one that you're still talking about it years to come.
Copy text
Adam Barnes is a songwriter from Oxford, UK. A humble 28 year old personified through his relatable lyrics and his ability to lean on the contemporary hooks of 20th century folk music.
Copy text
Media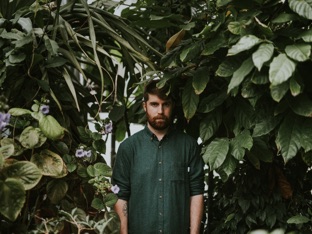 Forest Green Shirt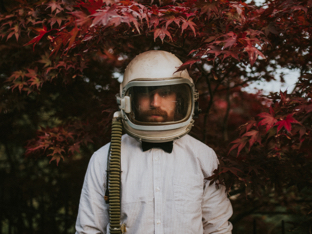 Astronaut Helmet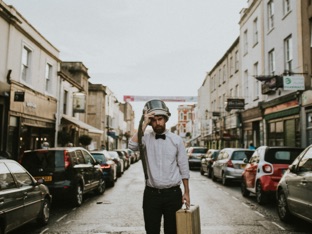 Middle of The Street
Logo Adam Barnes Logo White

Adam Barnes Logo Black
Videos
https://youtu.be/qbIhp41mCJE
https://youtu.be/s1zm0V480rU
Recent Highlights
Streaming
12 million catelog plays on Spotify
100.000 Spotify plays within the first month for first single 'Bad Luck' of Adam's upcoming second album.
All five tracks of Adam's latest EP 'One Day We'll Be Fine' featured on official Spotify playlists with 'Nebraska' featuring most prominently on Spotify NL ' Morning Tea'. Earlier songs 'Howling' & 'Come Undone' have been featured respectively by Spotify Denmark and Indiemono ('Just Cry, Sad Songs - 400k followers)
Shows
Festivals: 7 Layers Festival (2016, full Vondelkerk), Songbird Festival (2015), Noorderzon (2015), Barn On The Farm three years in a row (2012, 2013, headlining stage #3 in 2014)
Multiple runs throughout UK & Europe, last full UK tour sold out 7 out of 9 shows
Sold out last three London headline shows (St. Pancras Old Church, The Social, The Gallery Cafe)
Played a sold out 7 Layers Sessions show in Grand Theatre, Groningen
Recent releases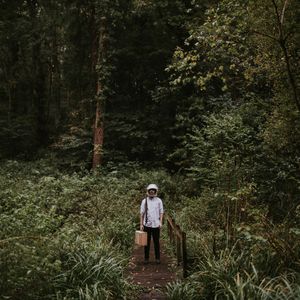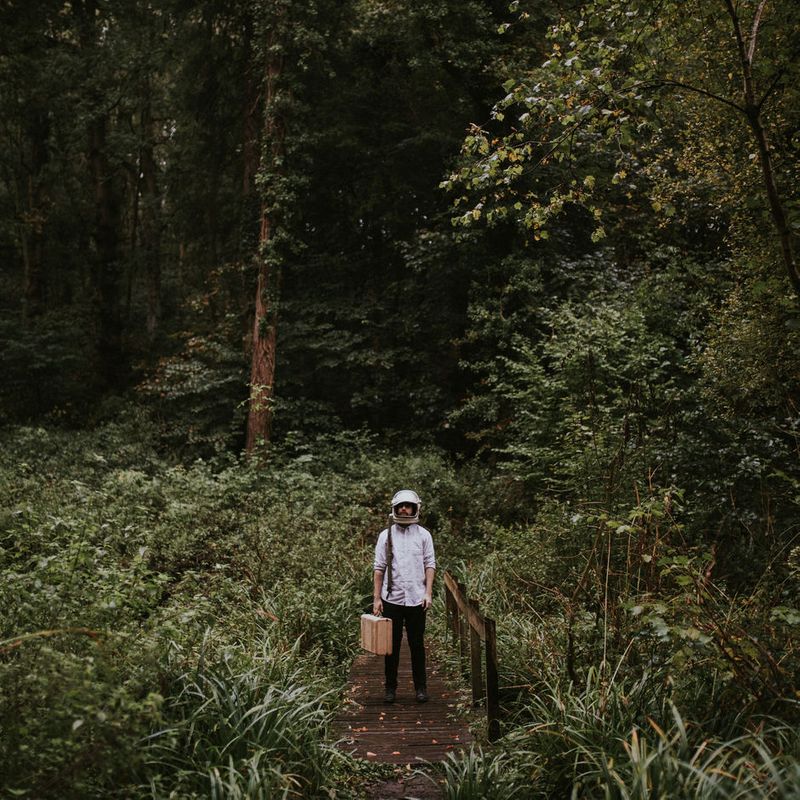 Edison
Jul 24th 2019
'Edison' is a song of leaving, leaving behind the normal aspects of life and looking for something different.
Download cover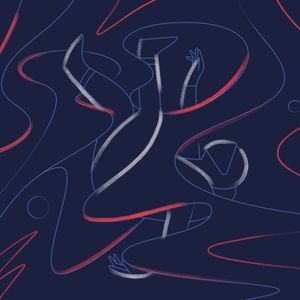 Vacancy at NASA
Feb 7th 2018
'Vacancy at NASA' is an ode to Adam's folk roots, comprised with a more commercial feel.
Download cover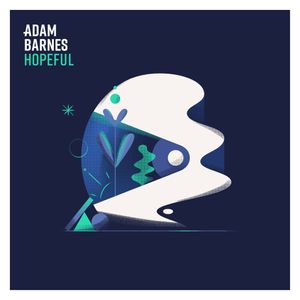 Hopeful
Jan 8th 2018
'Hopeful' is a song that likens being a musician to being an explorer of the vast beyond.
Download cover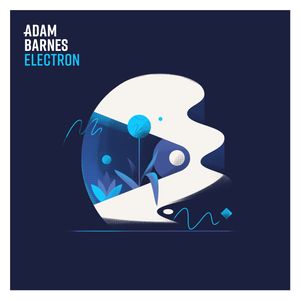 Electron
Oct 25th 2017
'Electron' is the first song written by Adam that presents an unrelated narrative of a fascinating character.
Download cover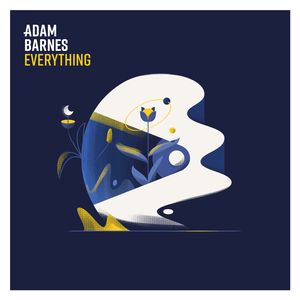 Everything
Sep 6th 2017
Everything is the second single of forthcoming album 'Vacancy at NASA'.
Download cover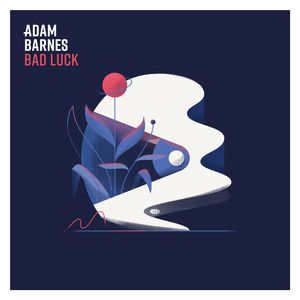 Bad Luck
Jun 14th 2017
Bad Luck is the lead single and opening track to the 2nd full length album of Adam Barnes.
Download cover